HOTELS DESIGNED FOR YOU
TUI BLUE hotels offer all guests almost endless opportunities to discover the world, broaden their horizons and create enriching and individual holiday experiences.
TUI BLUE is the global flagship hotel brand of the TUI Group having opened its first hotel in May 2016. As part of project BLUE Sky, TUI Sensimar and TUI Family Life joined the TUI BLUE portfolio in 2019, with TUI Sensatori joining in 2021.
With nearly over 100 hotels around the world and a vision for further expansion, our portfolio also includes hotels that are operated by external hotel partners according to our quality standards e.g. TUI BLUE RIU Tikida Beach. This franchise model allows us to quickly expand our portfolio and is also how we hope to add over 200 hotels in the coming years.
At TUI BLUE, we believe that every moment of your holiday should be special and unforgettable. That is why our hotels are thoughtfully designed with our customers in mind, from our prime locations in the most beautiful corners of the world to our exceptional amenities and services.
CUSTOMER PROFILE
TUI BLUE provides tailored hotel offerings for different target groups making it easier for customers to find the perfect holiday to suit their specific preferences.
Discover the different types of hotels we offer below:
Experiences are worth more than status symbols
The TUI BLUE For All label is all about getting a proper taste of the destination you are in, through authentic local encounters and tasty cuisine.
These hotels are designed to suit the preferences of solo travellers, couples and families and are great for experiencing local culture, with decor and menus inspired by the region.
A comprehensive and holistic fitness program is also available in all hotels.
Core USP's:
Authentic experiences
Wellness and sports
A stylish design and modern rooms
International cuisine with a local touch
Inspiring, off-the-beaten-track excursions
Spending quality time and unwinding with a loved one
The TUI Blue For Two label exclusively targets adults aged 16+ focusing on relaxation and time together during their holiday.
These stylish properties offer couples or best friends the opportunity to relax, wind down and engage in appropriate activities to recharge their batteries.
These hotels are often cozier hotels that are located by the sea and in other scenic locations.
Core USP's:
Adult only (16+)
Smaller hotels in stylish surroundings
Peace, quiet and relaxation
Culinary indulgence
A balanced fitness and sports programme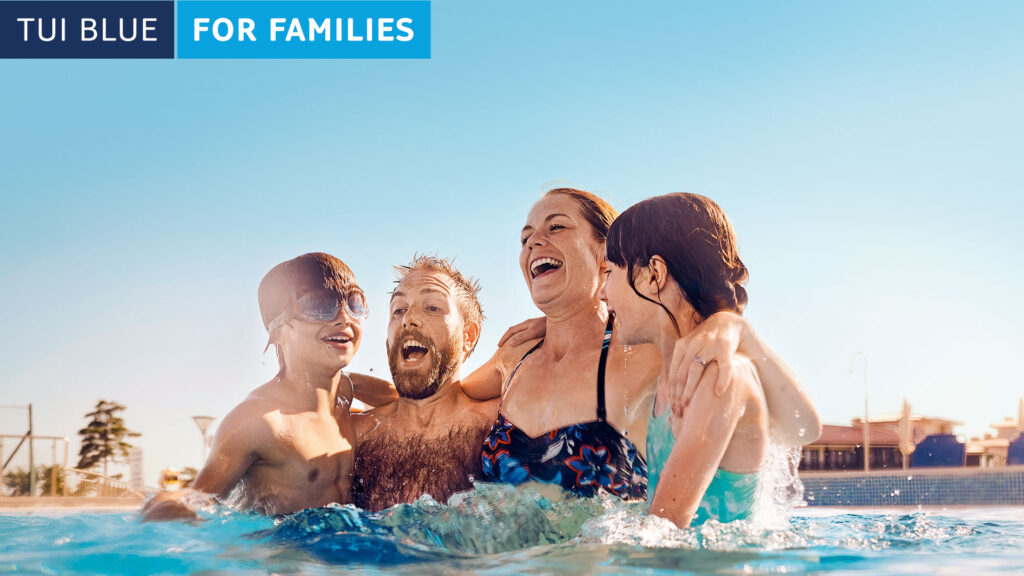 Anything goes as long as it's not boring
The TUI Blue For Families label targets families wishing to engage in joint activities, have fun together and strengthen their sense of togetherness without sacrificing service and hotel comfort.
Quality time together is the key focus at these family-friendly resorts with many activities, sports programmes and entertainment for young and old guests alike.
Developed to suit the preferences of all family members, these hotels include large pools, free of charge kids' clubs and packed activity agendas for the whole family.
There are separate Kids' Clubs for 3 to 5-year-olds and 6 to 11-year-olds, so activities are geared towards the appropriate age group. Additionally, each TUI BLUE For Families hotel has a BabyClub crèche for 0 to 3-year-olds, too.
Core USP's:
Larger resorts with family friendly facilities
Activity programme for all generations
Kids' Clubs with professional childcare
Exciting entertainment programme during the day and evening
Restaurants with international cuisine as well as special children's buffet
Luxury escapes to indulge in and feel spoiled
The TUI BLUE Sensatori label is what you need if you crave an indulgent experience with lots of sun and sea.
All our TUI BLUE Sensatori resorts are all-inclusive 5-star hotels geared up for solo travellers, families and couples, with facilities and zones to suit everyone.
Stylish and modern furnishings, high-end rooms, All Inclusive food and drinks with excellent gourmet cuisine, gorgeous pool landscapes, first-class spas, glitzy evening shows, a holistic fitness, sports, and wellness programme are just some of the benefits of these resorts.
All of our TUI BLUE Sensatori resorts have a top-notch baby and kids' club on-site and, each evening, there's entertainment for little ones before the main show. On the other hand, adults-only pools and quiet zones are also available for those guests looking to retreat to a peaceful area.
Core USP's:
Luxury 5* resorts, always All Inclusive
Separate adults-only and family zones
High class international cuisine
Professional entertainment and industry-leading childcare
Spacious swim-up and family rooms
THE SIX PILLARS OF TUI BLUE
Every part of a TUI BLUE holiday should be a true indulgence, which is why we offer irresistible cuisine, thrilling fitness and sports activities with BLUEf!t®, and harmonious deep relaxation at the BLUE® Spa.
Whether you're looking to stay active or simply unwind and recharge, we have something for everyone.
These 6 pillars form the foundation of each TUI BLUE hotel and are adapted to the target group of each hotel.
1. BLUE® DESIGN
Each TUI BLUE hotel has a contemporary design with high-quality materials and stylish yet functional furnishings — all adapted to the needs of our guests and always reflecting the destination.
STUNNING LOCATIONS: Always on the coast or with scenic views.
MODERN DÉCOR WITH LOCAL INFLUENCE: Innovative designs foregrounded with local details.
GENEROUS AREAS EVERYWHERE: Offering lots of choice.
DESIGNED AROUND YOUR NEEDS: Smart touches to support our customers.
SIGNATURE DESIGN: The TUI BLUE Signature Design Elements have been designed to create a strong and dynamic brand presence in the hotel without placing the brand logo throughout the resort. There is a variety of examples from cushions, artworks, plant pots to special furniture and more. These elements are also influenced by local designs from the destinations.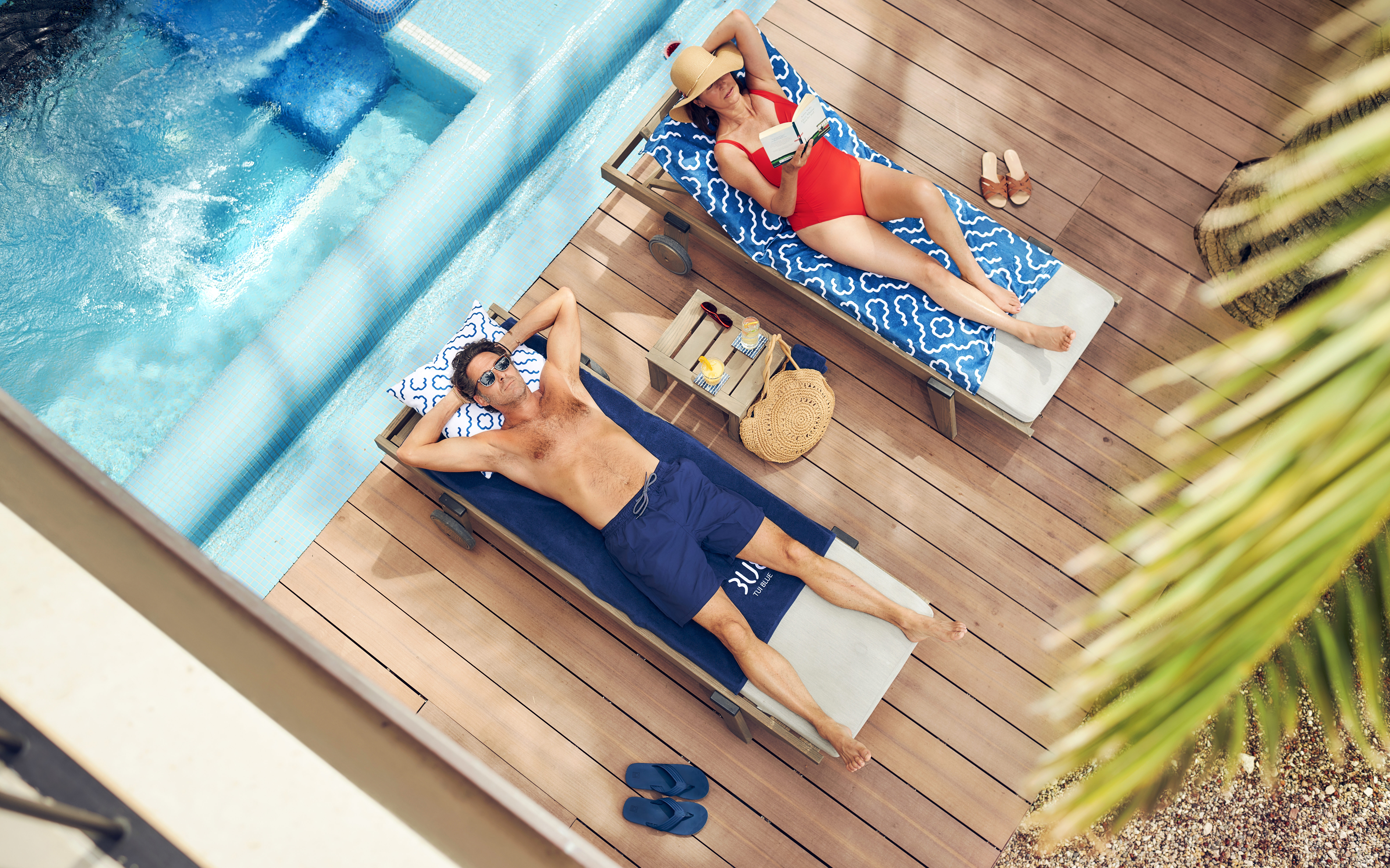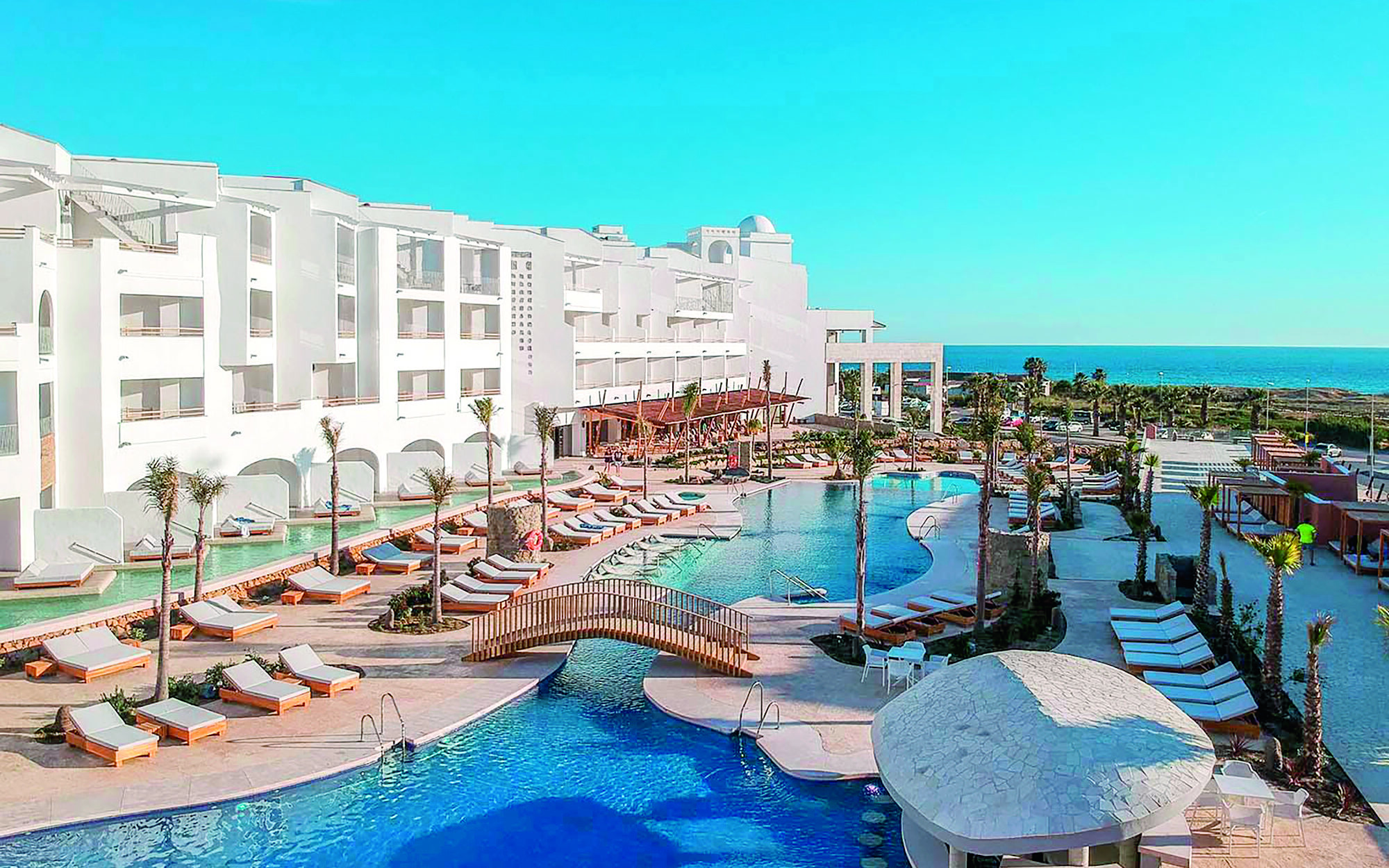 2. BLUE® TASTE
A wide variety of regional and international delicacies can be enjoyed at our TUI BLUE hotels. Guests can experience live cooking, regional cuisine and international twists at defined restaurant and bar concepts.
CUISINE:
Light and healthy
Regional mixed with international twists
Good food and refreshing drinks
Made with fresh ingredients
Caters to all kinds of dietary needs, lifestyle & allergies
Healthy & green, vegan dishes
SPECIALS:
Beach barbecue 6 x per week (international, seafood, regional) in the Beach Restaurant
Daybeds with F&B services
Theme nights
Show-cooking at buffet restaurants
Grab & Go area for take-away offers
BLUEf!t®:
Cater to dietary/lifestyle requirements

Vegetarian/vegan
Low carb

Nutritious food
The below restaurant/bar concepts are available in our hotels. All hotels have The Bar and The Restaurant and depending on which type of TUI BLUE you book they will also include the outlined additional a la carte restaurants.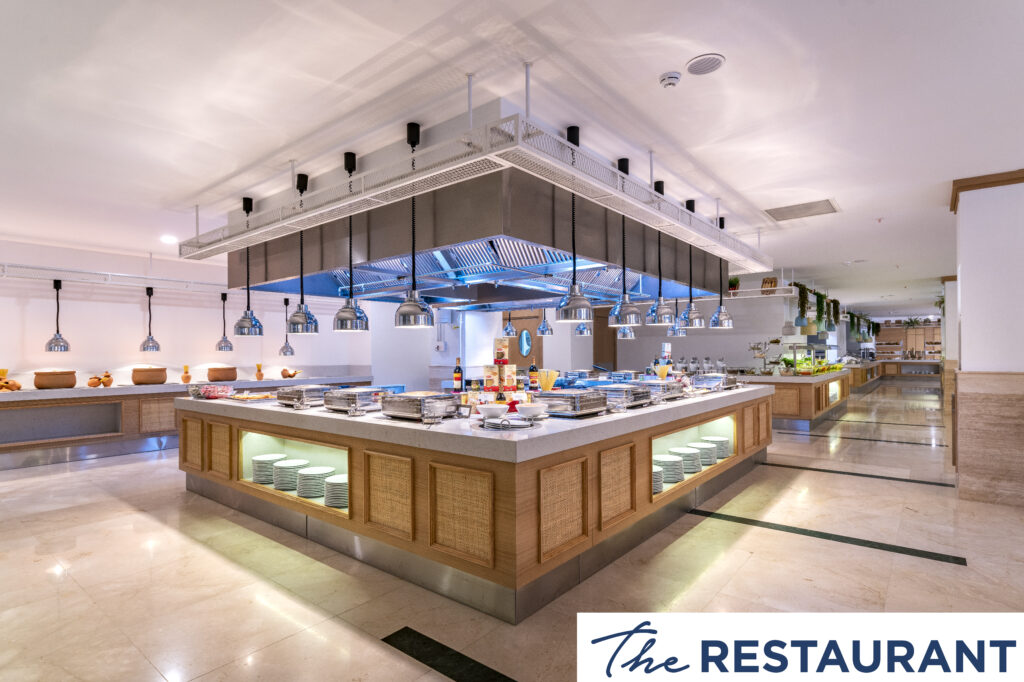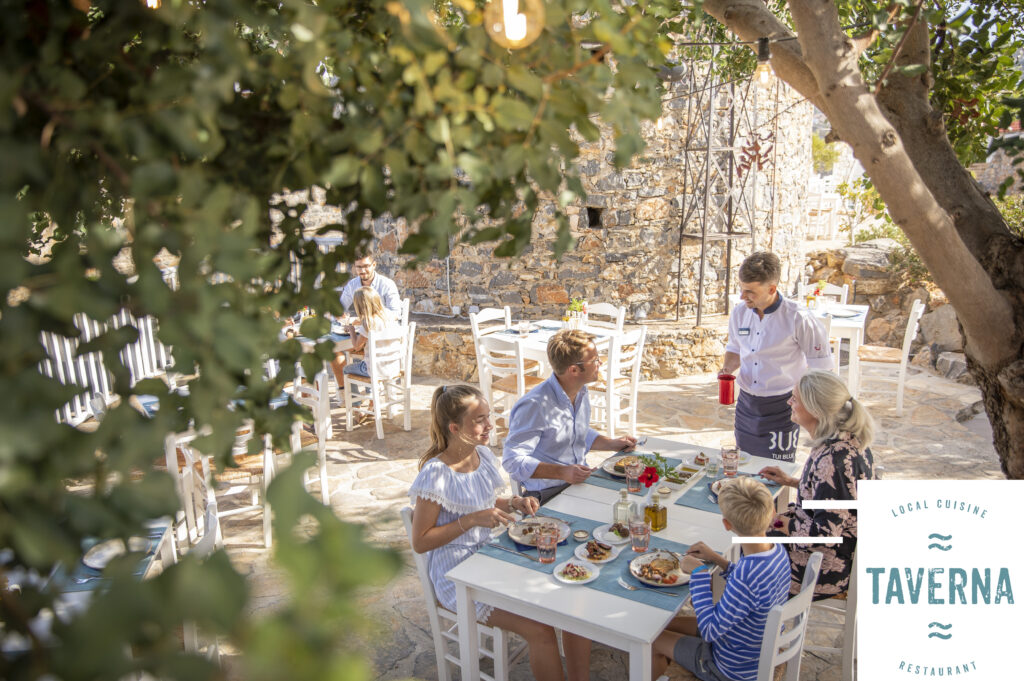 THE RESTAURANT is the central dining venue and primary focus of the BLUE® Taste concept within each hotel.
It is the place where all guests will come to enjoy a meal at least once per day.
The Restaurant offers a globe-trotting buffet and several live cooking stations.
There are family-sized tables available with dividers used to create quiet areas. There also zoned areas for adults.
THE BAR is dedicated to delivering the highest quality and bespoke drinks selection to the well-travelled guests of the hotel.
Its menu captures the local flavours, aromas and memories of its destination.
It flexes to accommodate the different drink requirements throughout the day.
The Bar is the central meeting point of the hotel, featuring signature cocktails and a premium range of coffees.
TAVERNA is the speciality restaurant that offers locally influenced dishes that are presented by the waiting staff in a meze/tapas style to encourage kids to try new things.
Guests are entitled to one visit per week, as part of their All Inclusive offering.
Taverna is a family style dining experience, where "togetherness" and "dining experience" goes in harmony.
The a la carte menu with local influenced dishes will be presented by the staff.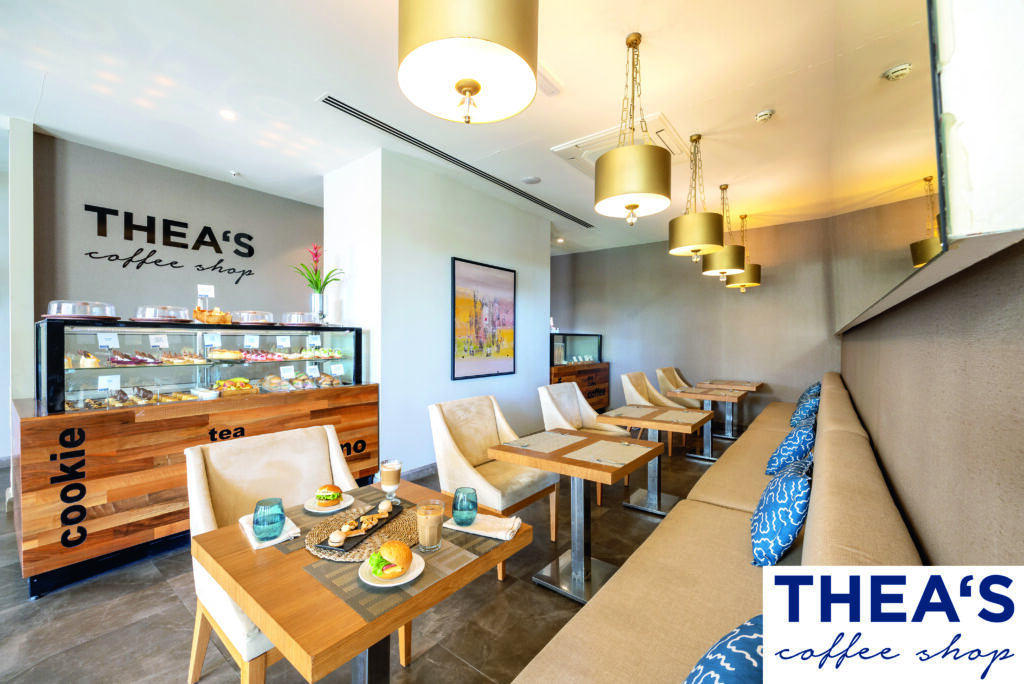 CULINARIUM is our a la carte restaurant. It can have local influenced names in other hotels.
Enjoy locally inspired cuisine providing 4 course menus.
THE GREEN & GRILL RESTAURANT is an optional speciality restaurant serving dinner in a modern and
contemporary environment with a focus on international healthy and lightly grilled food items.
THEA'S COFFEE SHOP & JUICE BAR offers an international brand of coffee and high quality fresh squeezed juices as well as take away food at an extra charge. Similar concept to Starbucks.
Set in a central location, guests are able to take away premium pastries, sandwiches and branded take out cups.
3. BLUE® EXPERIENCES
At TUI BLUE, we encourage our guests to experience their holiday destination in an authentic way through cuisine, culture, daytime activities, culinary classes, wellness, low key evenings and exciting excursions.
Our experiences are as unique as you and your holiday destination.
HOTEL ACTIVITIES
Choose from a variety of activities from the daily program in the BLUE® App. Lots of educational workshops and fitness courses for all body types await. The BLUE® Spa offers time for relaxation.
BLUE® Spa
BLUEf!t® courses
Cocktail courses
Language courses
Cooking classes
Wine tasting
Water sports
FAMILY ENTERTAINMENT
Our little ones love the TUI BLUE characters. They appear around the resort and in various kids clubs for separate age groups and invite for a fascinating show in the evenings.
Kids clubs
Baby clubs
Swim school
Football academy
Sports and games
Kids shows
Characters
Family activities
Daytime activities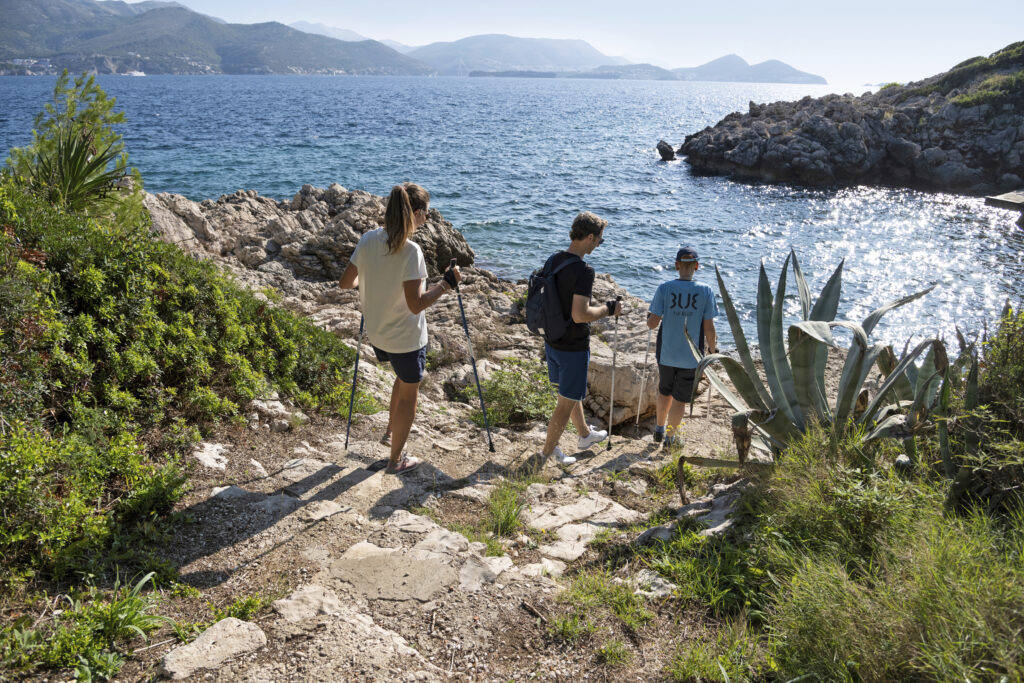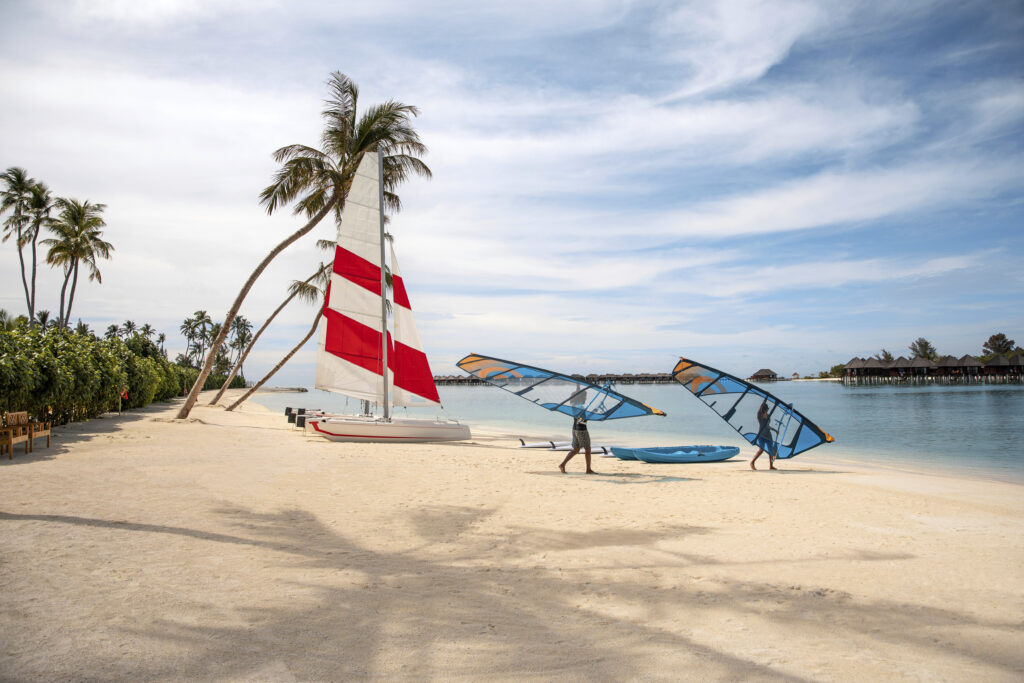 EXCURSIONS
The huge offer of local excursions provided by hotels and TUI Musement invite our guests to learn all about their holiday destination. Guests can ask BLUE Guides for their favourite spots.
Mountain bike tour
Hiking
Ski tours
City excursions
Guided tours
Animal sightings
Scuba diving
ENTERTAINMENT
Guests can enjoy peaceful live music under the stars, move their feet with dance hits interpreted by local bands or get fascinated by artistic acts from local artists.
SOFT:
Live music
Piano player
DJs
Local artists
HIGH:
Production shows
Musical shows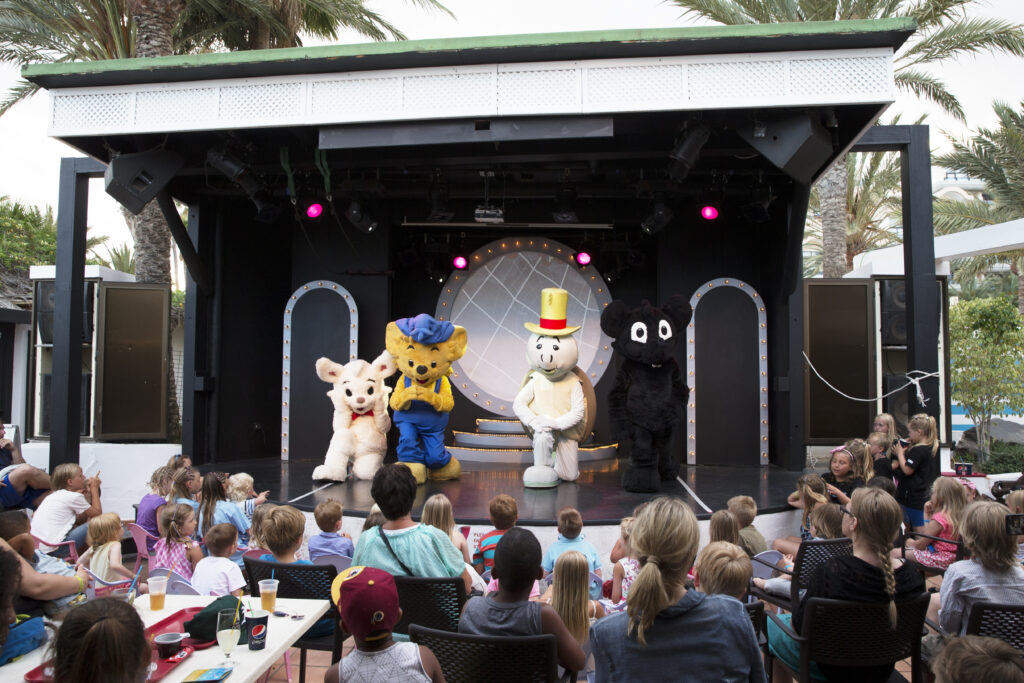 4. BLUEF!T®
BLUEf!t® is our holistic approach for fitness, wellness and nutrition. Our extensive programme provides plenty of opportunities to exercise and relax. Our guests can expect professional fitness classes and relaxation exercises that often take place outdoors with breathtaking views. Many of our hotels also have well-equipped gyms for individual workouts.
Holiday goers can see the up-to-date daily BLUEF!T® programme in the BLUE® App even before they arrive. No matter what their fitness goal is, they can choose the activities that fit best for them, these include:
STRENGTH & ENDURANCE
Improve your fitness
Train your entire body
Develop endurance
Use the entire diversity of exercise possibilities
FLEXIBILITY & BODY CONTROL
Train your flexibility, precision
Resilience with special techniques
Refine your body consciousness
Face complex demands in a healthy and flexible manner
Minimise stress in your daily life
RELAXATION & MENTAL BALANCE
Meditation and specific exercises
Balance stressful tendencies with sauna, wellness and massages
Bring your body with nature and yourself into harmony
HEALTHY NUTRITION
Goal oriented nutrition
Experience positive effects during sport and in daily life
Explore tasty possibilities to eat permanently healthier
Find out easy ways to prepare healthy food at home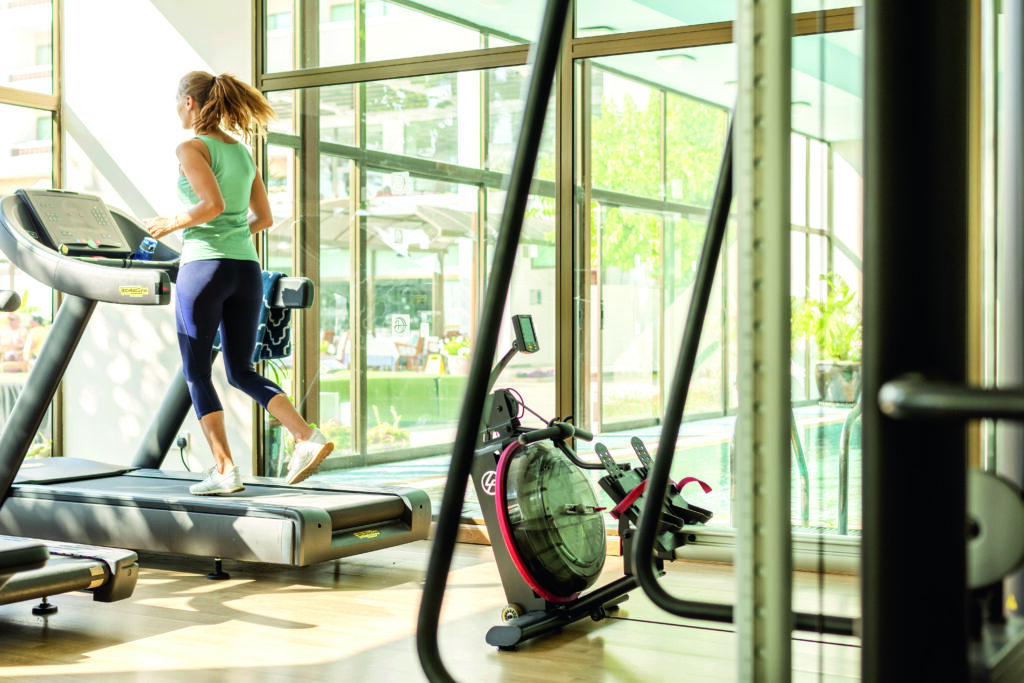 5. BLUE® GUIDES
Our BLUE® Guides are local experts and dedicated hosts which offer individual services for our guests. They are the heart of TUI BLUE and they love to share their knowledge with our guests to make their holiday with us as unique as possible.
KEY FACTS:
Service at eye level always having an open ear for wishes, questions and feedback
Have insider-knowledge with the best tips
Distinction of general BLUE​® Guides and specific BLUE® Guides- specialists for specific division (e.g. Fitness, Bar or Spa)
360° support before, during and after the vacation
Multiple options to contact the BLUE​® Guide (in person at hotel or via BLUE​® App)
BLUE​® Guides can be recognized by their Lanyard
Optional BLUE® Guides Desk at the lobby area
One Explore TUI BLUE tour per day
PRIMARY OBJECTIVES:
Successful communication of the hotel's offerings and services
Anticipating and fulfilling guest requests and exceeding their expectations
Successful complaint management, ensuring high guest satisfaction
Increasing positive guest feedback; promoting Customer Satisfaction Questionnaires, online review website, etc.
Promoting the BLUE® App and its functions and features
Personifying a positive representation of the TUI BLUE brand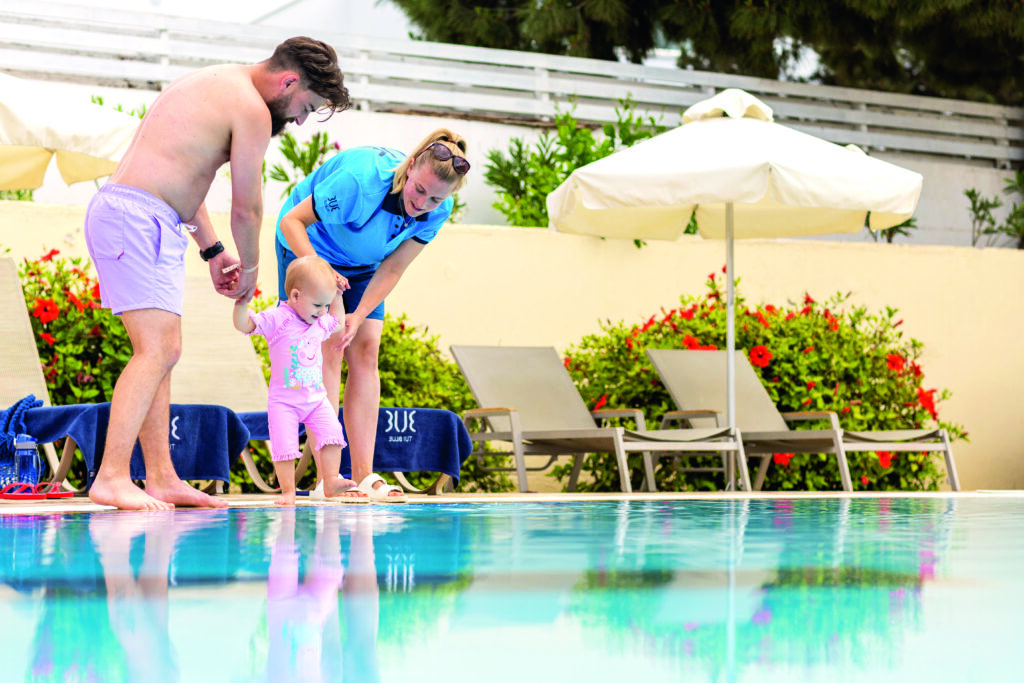 6. BLUE® CONNECT
With the BLUE® App guests can always have their holiday planner with them. All of our TUI BLUE hotels are equipped with free Wi-Fi so the app can be used without worry.
The app features comprehensive information about the hotel and surrounding area and is a personal digital assistant with bookable activities and a 24/7 communication offer.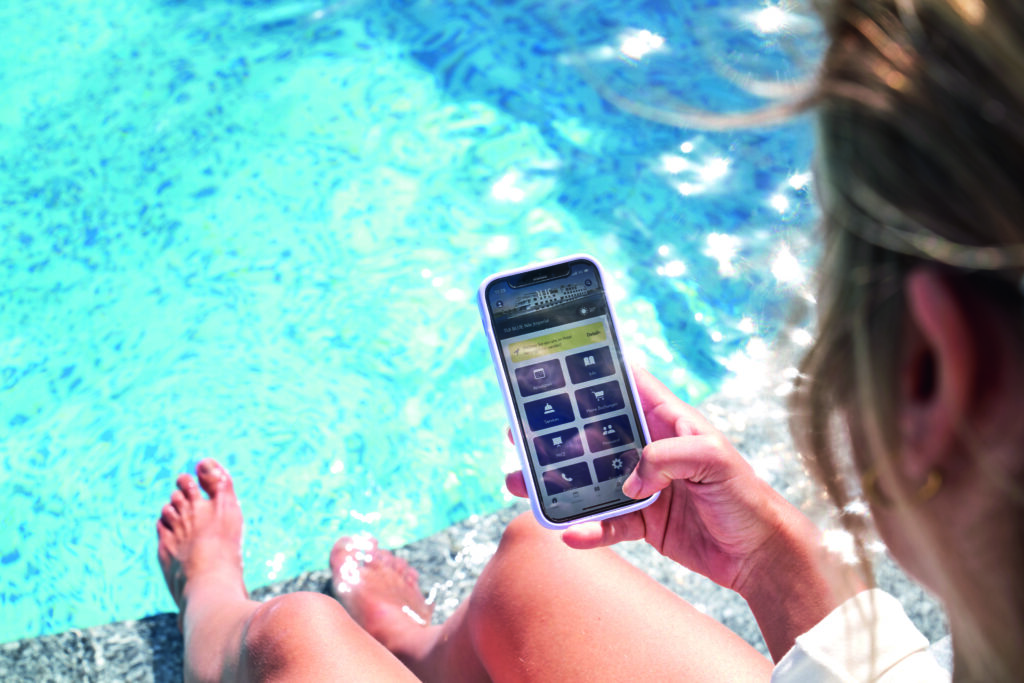 The app can be used to access the following features:
PROGRAM: Keep track of everything going on in the hotel
INFO: Access all information about the hotel and its surrounding area
SERVICE BOOKING: Order a variety of services and extras 24/7
TABLE BOOKING: Easy reservations tool for the speciality restaurants
ONLINE CHECK-IN: Submit check-in details digitally and save time on arrival
ACTIVITY BOOKING: Save your place for exciting activities and relaxing moments
PIN BOARD: Reviews, questions and communications platform for guests
CALL: All relevant hotel telephone numbers at hand
MORE: The BLUE® App constantly receives updates with more features
*Please note some features are not currently available in all hotels
Please note: The TUI app and the BLUE® app currently serve different purposes, one allowing the user to consult their booking (e.g. transfer times, flight hours, etc.) and the other allowing the user to manage their stay in the hotel.
However, there are plans to combine the two apps in the future to provide a more unified experience for users.
THIS MONTH'S FOCUS HOTELS